This replaced the original adult mold in the 1990s. Approximately 4.5″ tall with 1994 LANARD CHINA on belly.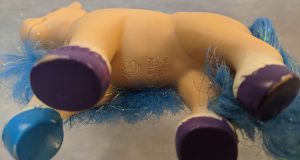 Click images to enlarge.
Zebra: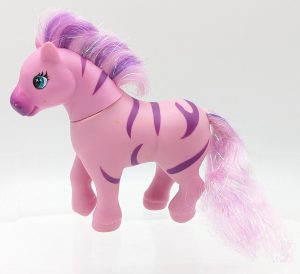 Three dots in iris:
Two dots in in pupils: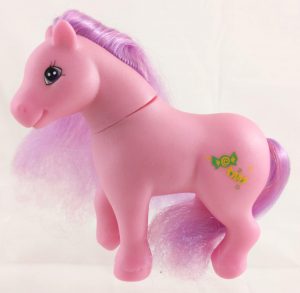 Cursive "FC" Symbol: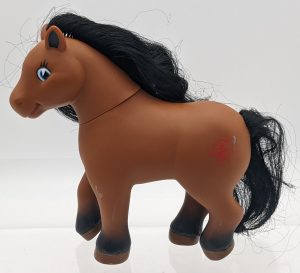 No symbols: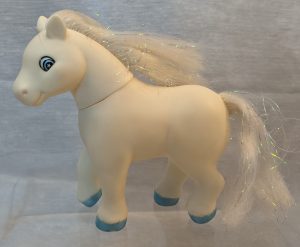 Tinsel hair: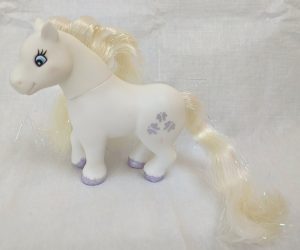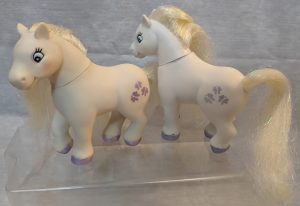 (some shade differences in hoof and symbol paint, or faded)
Patches: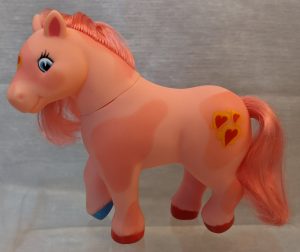 Back Symbol:
Flower Symbol:
I'm including this one as a legit Lanard because it is marked on the belly, but I suspect it is a copy because it feels cheaper and has a symbol seen on lower-quality fakies (Remco fakies and Chap Mei fakies).