Welcome to the exhibit of my fakie pony collection!
Ripoffs, knockoffs, bootlegs, brand X, fakies, clones, etc. Whatever you call them, they have a unique charm, in one way or another. Sometimes they are attractive in their own right; sometimes they're so bizarre or ugly that we love them because of their inherent weirdness.
The line between "fakies that wouldn't exist without MLP to copy" and "colorful horses that exist because that's cool regardless of what else exists on the market" is inexact. Sometimes I use the broader description of "Non-MLP Equines" etc. so as not to offend creations that are not blatant ripoffs.
I've gone between collecting fakies and selling them off a few times. I feel firmly committed now to the cause, and somewhat regret losing some nice ones that I unloaded. (But buying up lots of fakies to replace them led to me unexpectedly getting a South African Cotton Candy in a bundle that cost $30, so I can't complain too much!)
Cataloging fakies is an inexact science, as they often have no known brand to sort by; or the same toys are marketed by different companies; or fakies themselves are ripped-off by different outfits. I'm not really active in the discussion boards, so I'm kind of making up my own terms to refer to things. There are many ways to sort, but this is the categorization I have developed for my herd.
For the purposes of this showcase, my focus is on grouping ponies that share a common mold, rather than what ponies were sold in sets together. There will be some in-package pictures, but by and large it is a pose-based collection.
A note on the pegasus-unicorn hybrid: I've settled in to mostly calling them unipegs. I also like pegicorn, but I don't use it as frequently. I will never use alicorn, because the term has been misapplied in modern times. Alicorn refers to the horn of a unicorn, not the unicorn-pegasus hybrid. I realize I am fighting a losing battle and no one really cares, but this is me making my very insignificant stand. 🙂
Toys (Plastic w/ Brushable Hair)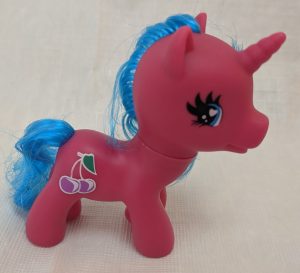 Gi-Go Ponies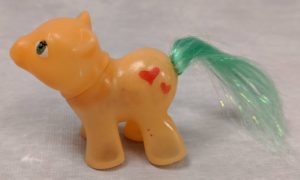 G1 Newborn Fakies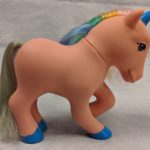 G1 Unicorn Fakie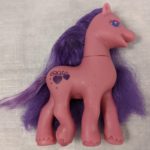 G2 Fakies
G3 Fakies
G3.5 Fakies
G4 Fakies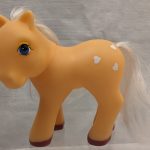 Crumpet Pose Fakies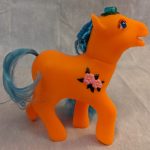 Princess Rinse n' Spit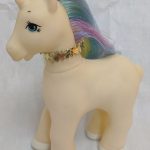 Soma Rainbow Love Pets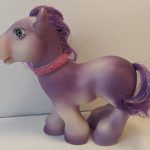 CPK-style w molded collar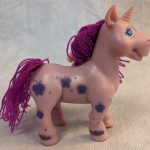 Dorda Magic Meadow Pony Bendies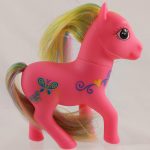 Skinny Legs, Chubby Bodies
BaobaB Poneez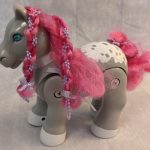 Bouncin' Ponies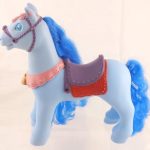 Cititoy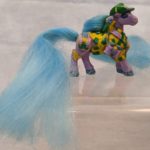 Little Beauties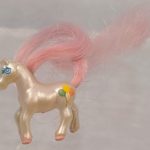 Cutie Club Colts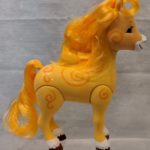 Bandai Strawberry Shortcake Ponies
Playmates Strawberry Shortcake Ponies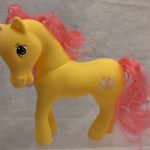 Playmates Strawberry Shortcake Fakies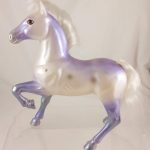 Fashion Star Fillies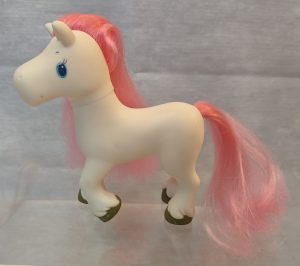 Rosie's World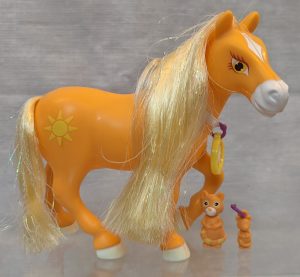 Twilight Ponies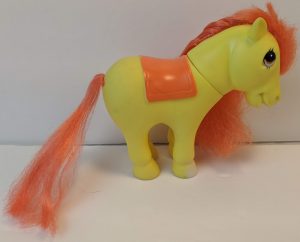 Sunshine Ponies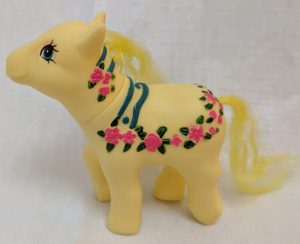 Mei Ah Ponies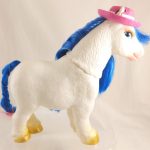 Famosa Nancy and her Fantasy Pony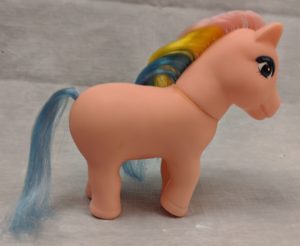 Tilting Forward Pose (Famosa Fakie)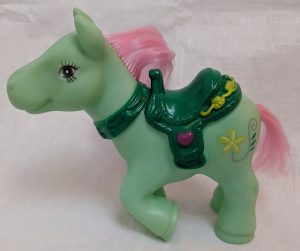 Squishy Ponies with Molded Parts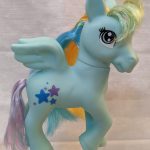 Special Unicorn / Special Horse (Pegasus)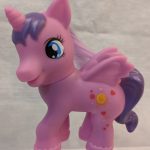 Funville Win Goal Glimmer & Style Ponies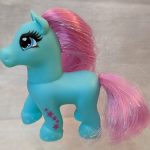 Funville Sparkle Girlz Ponies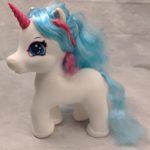 Funville Sparkle Girlz Unicorns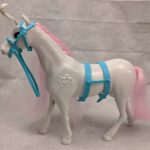 Funville Sparkle Girlz Barbie-size Horses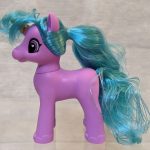 Zuru Sparkle Girlz Unicorns
Play Zone (Big Lots)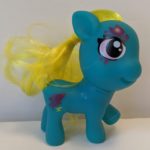 Cutie Friends by Happy Line
Ponytopia: My Pony Family by Smart Talent Trading Limited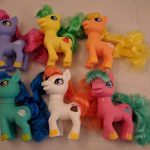 Princess Pony Myths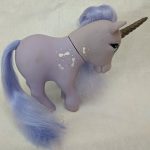 Totsy
Lanard (Pony Tails etc.)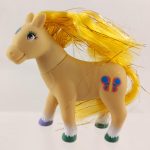 M & C Ponies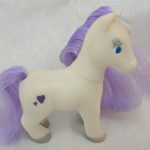 Tara Pony Luv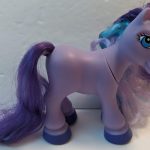 Tara Pretty Petz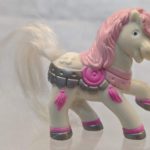 Tara Toys Circus Animals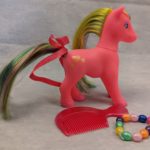 Tara Pony Luv Fakies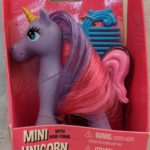 Wild Republic Unicorns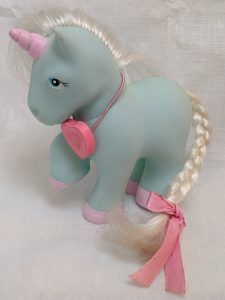 Remco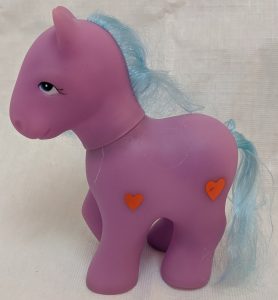 Remco Fakies
Lanyi
Chap Mei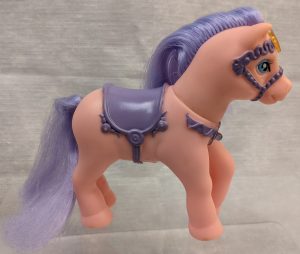 Buddy L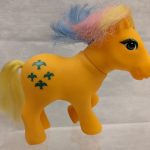 Simba Vintage Ponies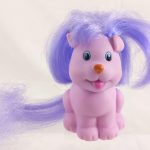 Simba Beauty Friends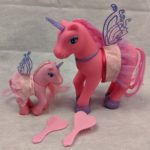 Simba Sweet Pony
Simba Steffi/Evi LovePonies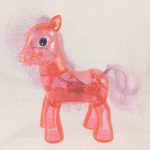 Greenbrier Clear Light-up Ponies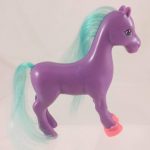 Greenbrier Pony w/ Shoes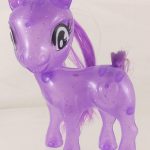 Dollar Tree Magical Glitter Pony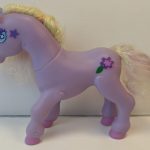 Kid Kore Ponies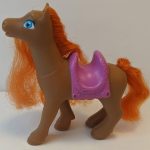 Dora the Explorer Ponies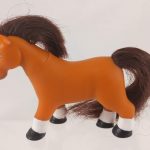 Star Hill Ponies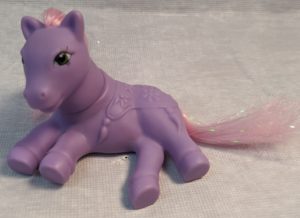 Lying Down Carousel Baby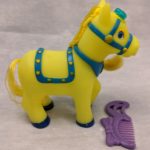 Dream Pony Play Sets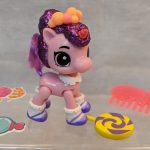 Zuru (5 Surprise Unicorn Squad)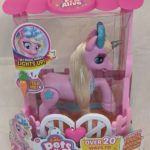 Zuru (Pets Alive)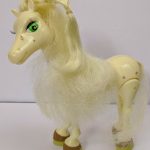 Sassy Stables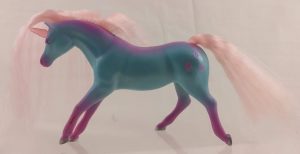 Empire Fantasy Fillies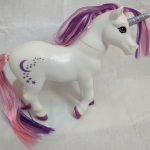 Breyer Lucky Acres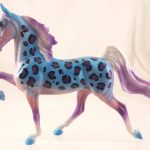 Breyer 90s Throwback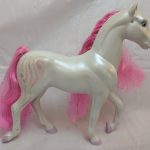 Dazzle, My Magical Talking Pony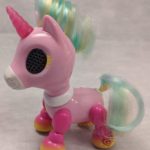 Zoomer Unicorns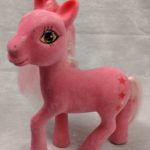 Flocked Ponies w/ G3 Eyes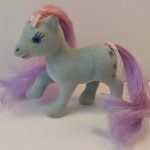 Flocked Ponies w/ Glass Eyes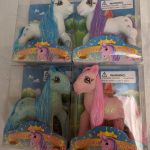 Flocked Glitter Ponies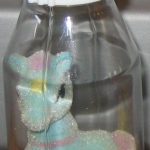 Flocked Pony in Bottle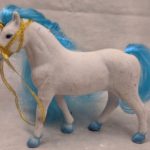 Flocked Realistic Ponies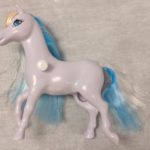 Patty Doll Ponies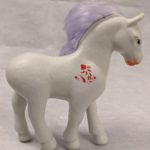 Dream Creations Doll & Pony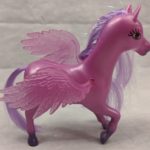 Kandytoys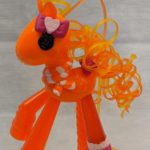 Lalaloopsy Ponies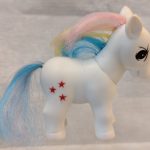 Donkeys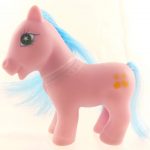 3.5″ Baby Pony w/ Molded Collar
MJ Ponies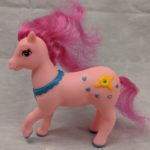 Pink w/ Molded Collar, Raised Flower/Hearts Symbol, 5″ Tall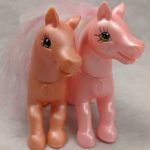 Pony w/ Molded Chest Medallion, Pearly Body, 4.5″ Tall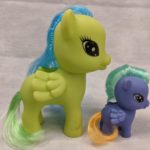 Pegasus Fakies w/ Forehead Symbols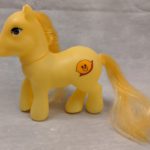 Yellow w/ Lemon Symbol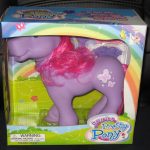 Jumbo Pretty Pony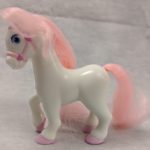 Disney Ponies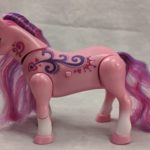 Pets Alive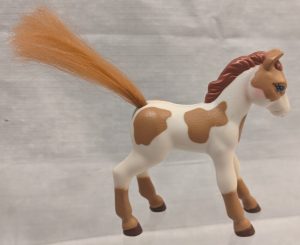 Fisher-Price Loving Family Ponies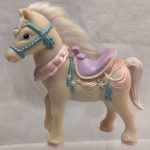 Fisher-Price Once Upon A Dream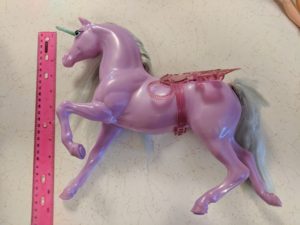 Barbie Fantasy Equines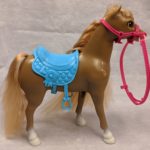 Barbie Realistic Equines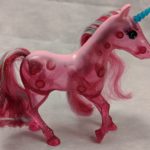 Fakie Barbie-size Equines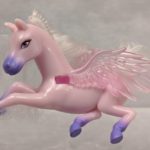 Barbie Magical Mini Horses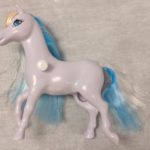 Smaller Realistic Equines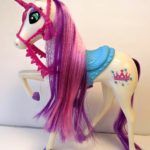 Yu Yuan Fashion Horse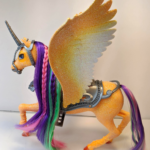 Bettina Pegasus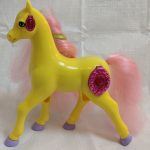 Magic Touch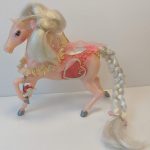 Enchanted Kingdom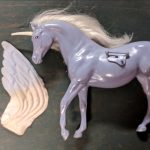 Star Fairies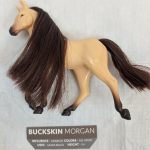 Royal Breeds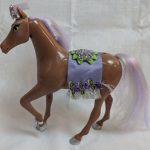 Pony Royale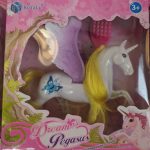 Dream Pegasus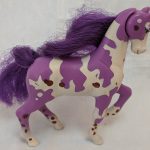 Bella Sara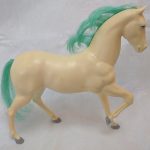 Horses 7-9″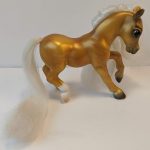 Breyer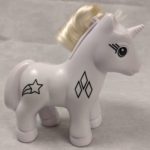 Crayola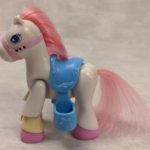 White/pink jointed pony with blue saddle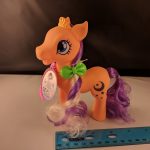 Molded Crown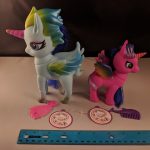 Partial Molded Mane/Tail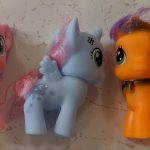 Baby Ponies w/ Molded Crowns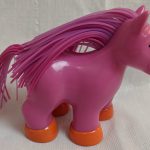 Spaghetti Hair Pony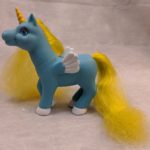 Chubby Cheeks Ponies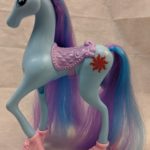 Gypsy Queen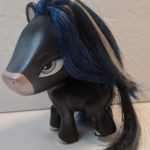 Bratz Ponies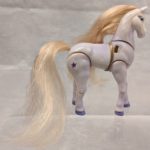 Starcastle Ponies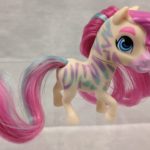 Hairdorables Pets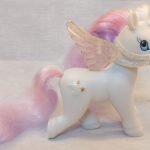 W.A. Jacobs Toymaker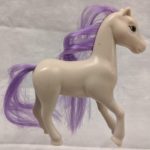 Panini Toys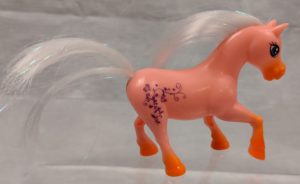 3″ Pony w/ Purple Leaves, Swirls, Hearts Symbol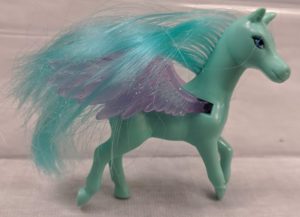 3″ Pegasi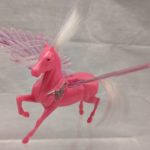 3″ Large Wing Pegasus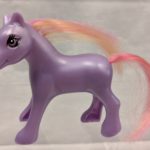 Velocity Toys My Fairy Pony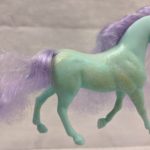 3″ Fantasy Horses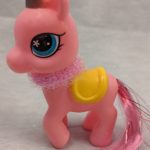 Pink baby w/ molded tiara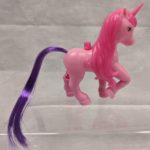 4″ Pink Unicorn w/ Purple Tail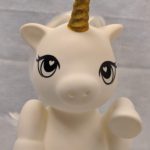 Unicorn Style Head by Gener8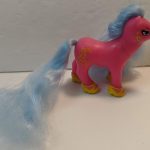 Bratz-like fakie pony w/ lipstick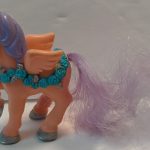 Krystal Princess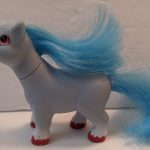 Quest Ponies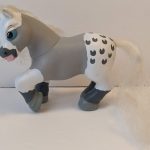 Pretty Pony Club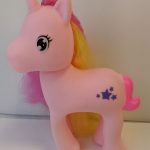 Unicorn w/ Molded Tail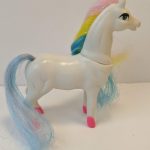 Long Necks, Rainbow Mane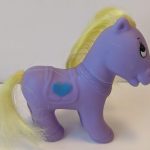 Baby Ponies w/ Heart Saddles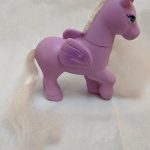 Unipeg w/ Flexed Leg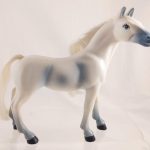 Playskool Play Around Dollhouse (marked 1998 Hasbro)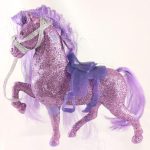 7″ Glitter Horse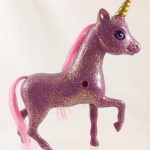 6″ Glitter Unicorn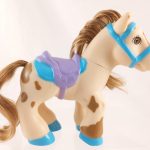 Cabbage Patch Kids Ponies by Play Along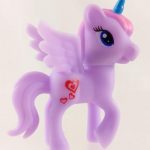 No. F1010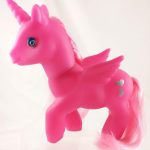 Happy People Unipeg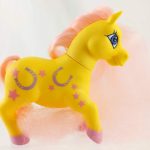 Lucky Ponies (Meritus Industries Inc.)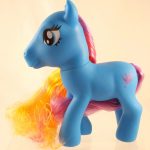 Pony Imagine Angel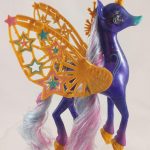 Shimmercorns (Just Play, 2021)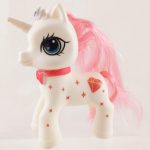 Molded Crown & Neck Bow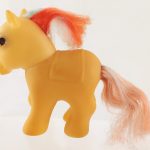 Beddy Bye Eye Remco Sunshine Pony Fakie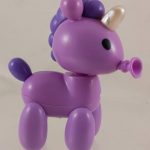 Squeakee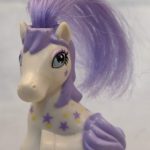 Other Random Mini Ponies
Toys (Plush)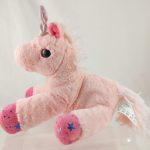 Qingdao Future Toys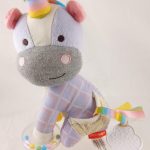 Skip Hop Unicorn Plush Sensory Baby Toy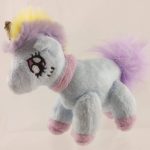 Geeknet THINKKEEG Jointed 4″ Plush Unicorns
Smiggle Plush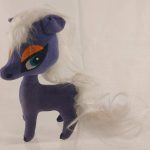 Kamar Wild Things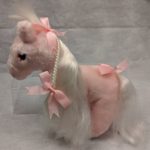 Vintage Pony Plush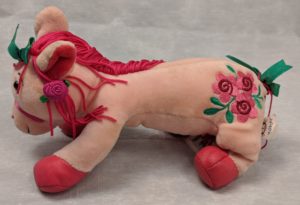 Jellycat Plush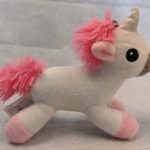 Out of the blue KG Plush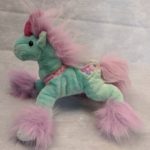 Tesco Plush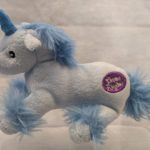 Dream Kingdom Plush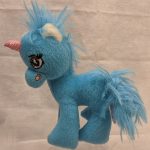 PAWS Whitehouse Leisure Plush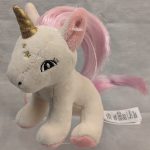 H&M Plush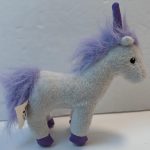 Ty Plush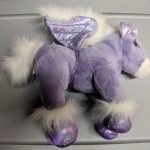 Build-A-Bear Workshop Plush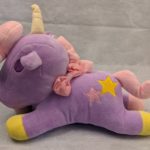 Unicorn Plush w/ Stars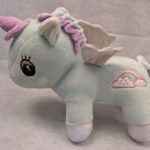 Unipeg Plush w/ Rainbow & Clouds Symbol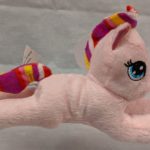 Greenbrier Plush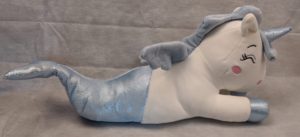 Seapony Mermaid Unipeg Plush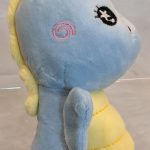 Unicorn Seahorse Plush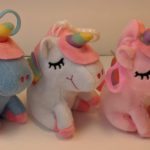 Plush Sleepy Unipeg Keychains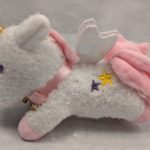 Keychain Plush w/ Stars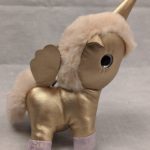 Metallic Keychain Plush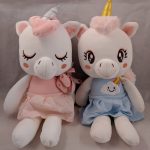 Unicorn Seated Plush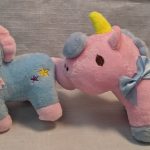 Sanrio Fakie Plush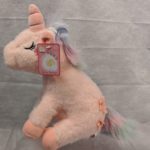 Other Modern Unicorn Plush
Toys (Plastic, No Hair)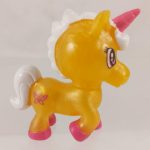 1.75″ Pearly Unicorns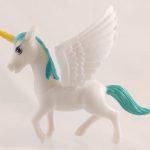 Greenbrier International Molded Plastic Ponies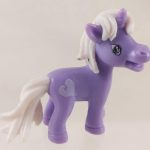 1.5″ Mini Ponies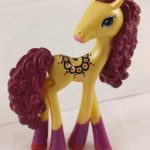 WJ (Weijun Toys) Ponies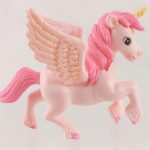 1.75″ Unicorn & Pegasus Figurines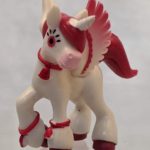 Dairy 4 Fun Kidsworld Angel Ponys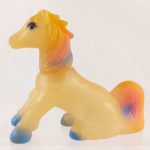 Miluplast "Caballito" Rainbow Ponies (from Argentina)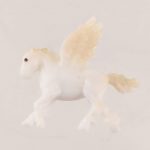 1″ Mini Ponies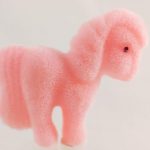 Wang's International Flocked 1 5/8″ Mini Ponies (craft supply)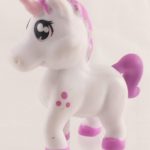 2″ Unicorn, Pegasus & Dragon Figures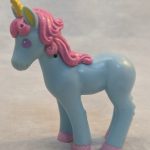 Licca Doll Pets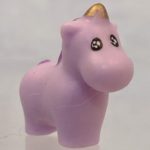 Lil' Unicorns: Cute & Squishy!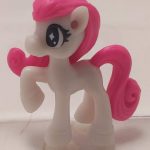 Zuru 5 Surprise Suction Cup Mini Ponies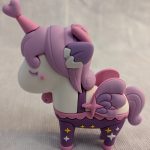 Treein Art Hola Ponies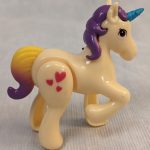 Magical Crystaland by Rui Feng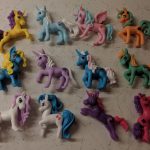 My Lovely Horse Minis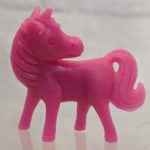 Party Favor Figurines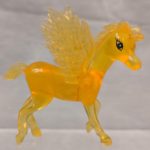 3″ Crystal Ponies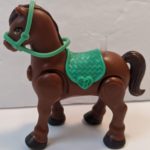 Barbie On-the-Go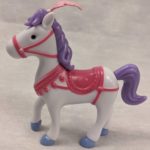 Unmarked Chunky Toddler Toy Horses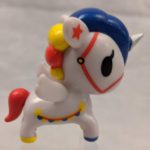 Tokidoki Unicorno Figures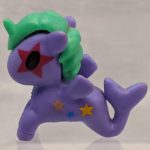 Fakie Tokidoki Unicorno & Mermicorno Mini Figures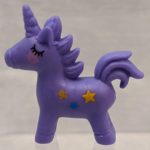 Mini Figures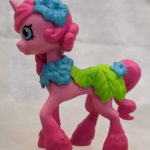 Shopkins Ponies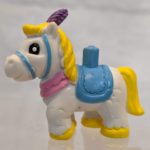 Squinkies Ponies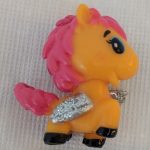 Hatchimals Ponies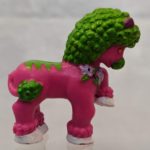 Tinosaurs Kobby the Horse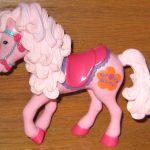 Groovy Girls
Seahorse w/ Wings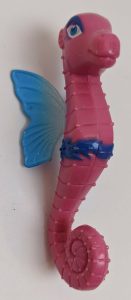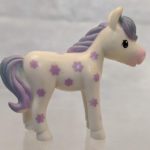 Zapf Creations Ponies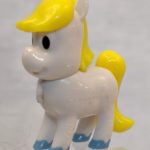 Powerpuff Girls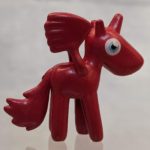 Moshi Monsters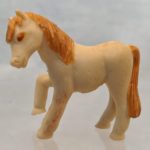 Pony In My Pocket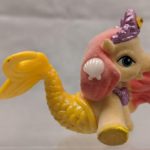 Filly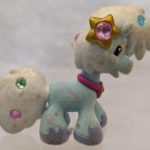 Lissy Magic Ponys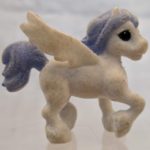 Magiki Toys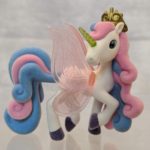 Galupy / Lil' Flockers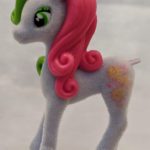 Sweet Box Ponies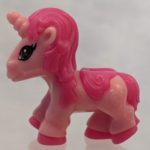 Kinder Surprise Ponies
Flower Ponies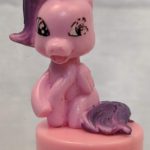 Gom-mini Ponies
Soma PVC Ponies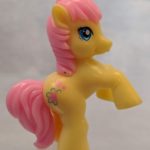 Play Zone (Big Lots) 2″ Mini Ponies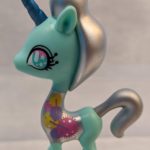 Spin Master Uni-verse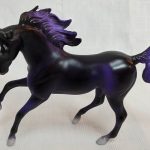 Breyer Stablemates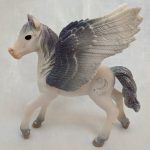 Schleich Bayala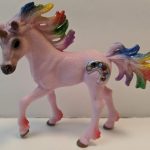 Schleich Fakies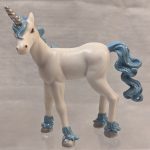 Early Learning Centre (ELC) Fantasy Ponies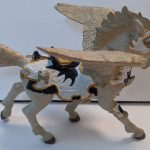 Papo Fantasy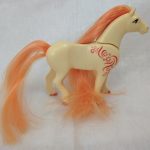 Playmobil Ponies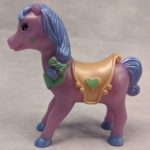 Dream Pony Garden (Playmakers)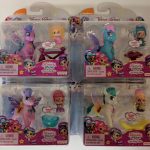 Shimmer and Shine Ponies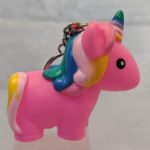 Animolds Unicorn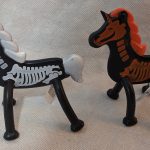 Bendy Ponies
Rubber Squishy Toys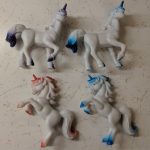 Rubber Unicorns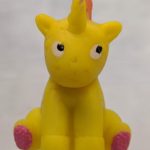 1.25″ Rubber Sitting Unicorn Figures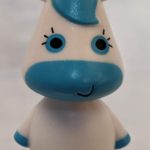 3″ Unicorn Figurines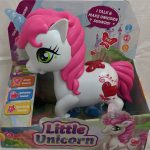 Little Unicorn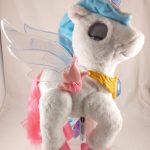 VTech Myla the Magical Unicorn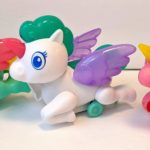 Light-up Pull String Ponies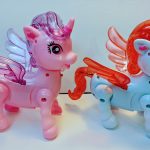 Light-up Walking Ponies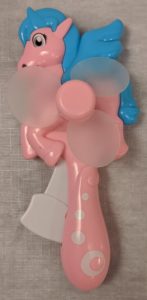 Fan/Spinning Light Wand Toys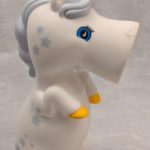 Ball Popper Toys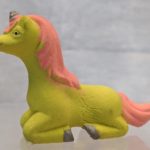 Magic Grow Unicorns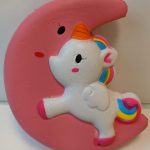 Fantasy Equine Anti-stress Squishy Toys
Baby Toys
Other Stuff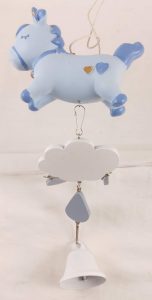 Windchime
Ornaments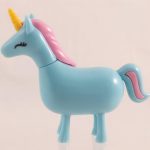 Candy Dispensers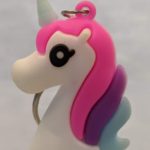 Unicorn Head Keychains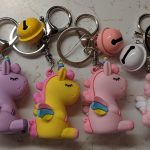 Other Keychains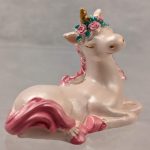 Resin Figurines
Hamilton Collection Rainbow Dreams Figurines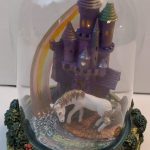 Steve Read Unicorns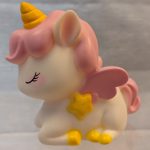 Plastic Cake Topper Figurines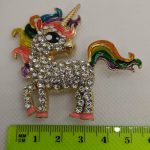 Rhinestone Pony Jewelry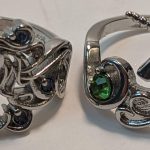 Pony Rings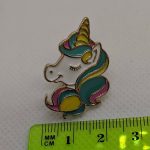 Pony Pins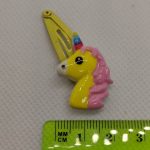 Pony Hair Decorations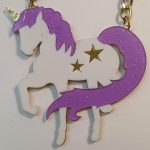 Other Pony Jewelry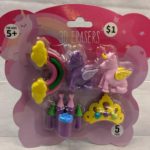 3D Puzzle Erasers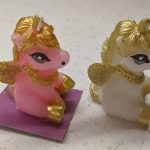 Pony Candles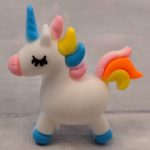 Pencil Toppers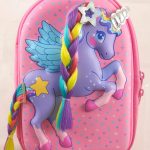 Pencil Cases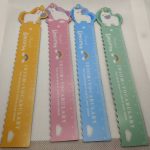 Stationery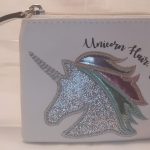 Purses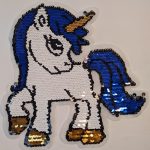 Iron-on Patches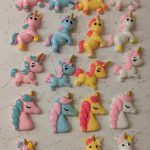 Flatback Charms, Buttons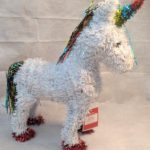 Decorations
Other animals with brushable hair (or just cute)!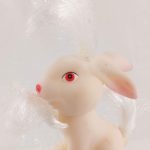 Animals w/ Chest Hair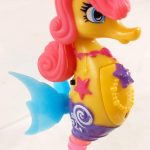 Zuru My Magical Seahorse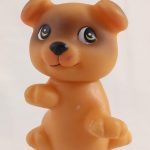 Unidentified Mini Pets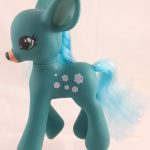 Fawnies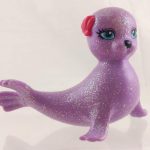 Barbie Animals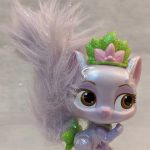 Disney Palace Pets / Whisker Haven Tales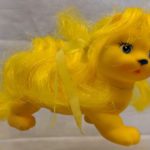 Cats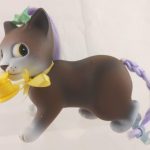 Kitty Care (Hornby)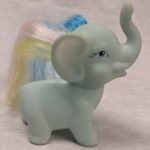 Elephants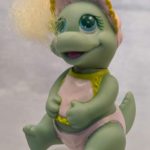 Darlin' Dinos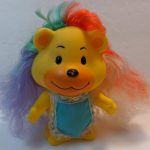 Hair Bears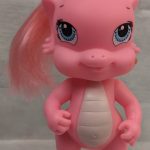 Mystic Babies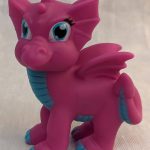 HTI Dragons