Ponies/horses (and a few other species that snuck in) from various Disney properties.
Palace Pets (Whisker Haven) now have their own page!
Sofia the First Minimus: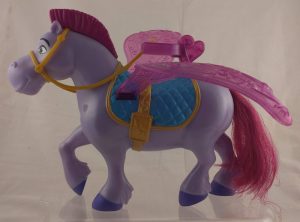 Sofia the First Skye 2″ PVC:
Small flocked Cinderella pony (came with a Kelly-size doll from Disney Store):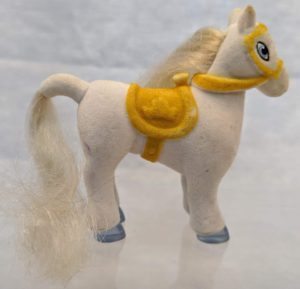 Minnie Mouse Boutique Ponies:
Toddler Toys:
Little Kingdom Magical Movers Cinderella pony: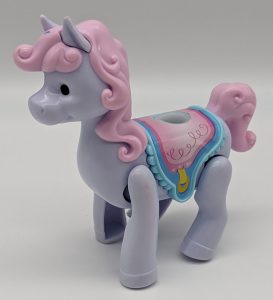 10″ Barbie-size horses:
Aurora's pony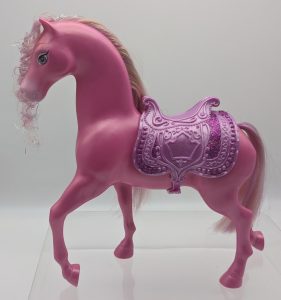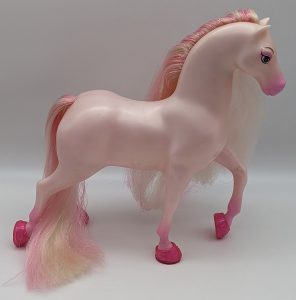 Cinderella's pony Major
Hasbro 2015: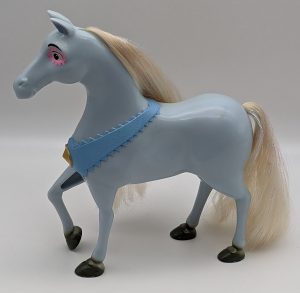 Belle's pony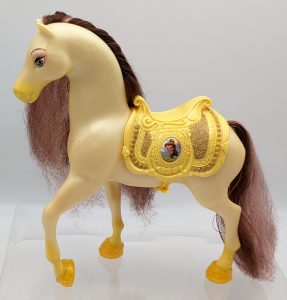 Jasmine's pony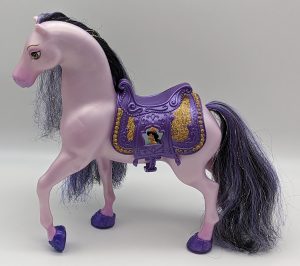 Snow White's pony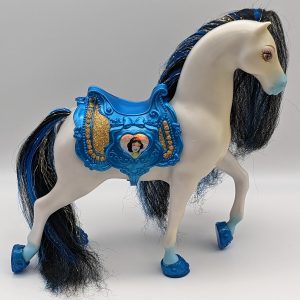 Tangled Rapunzel's Maximus: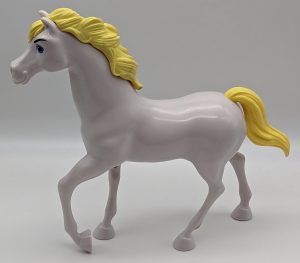 10″ Hasbro: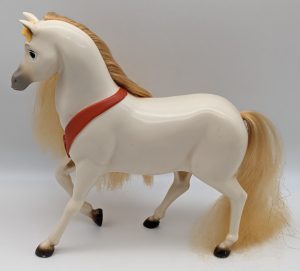 Smaller (4-5″):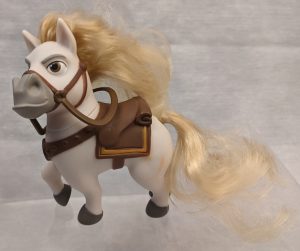 5″ Disney pony by Simba: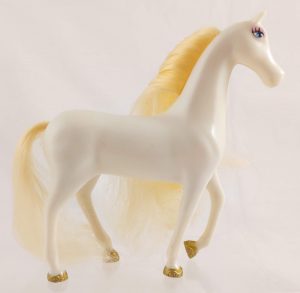 Pony from Animators' Collection Belle Mini Doll Play Set: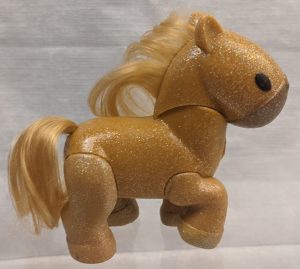 "Pony carriage" (literally a pony mixed with a carriage):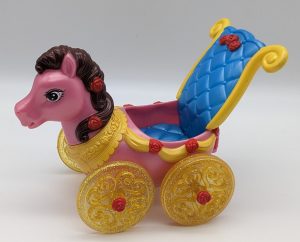 Unknown 5″ foal. She is marked Disney on one leg, but no other manufacturer markings.
Disney On Ice 10″ horse, Feld Consumer Products:
14″ tall Frozen 2 Nokk Water Spirit horse by Jakks Pacific: