This is a series of darling unipeg figurines from the Hamilton Collection. I am posting pictures of my collection here; this is not a definitive list.
Pleasant Dreams
An Elusive Dream
Where Bluebirds Fly
Dreams Take Flight
Moonbeam Dreams
Lazy Day Dreaming
Fields of Dreams
Meadowland Dreams
Butterflies and Rainbow Skies (1998)
Lessons In Magic Collection:
On My Own (1999)
Moonstruck (1999)
Rising Star (1999)
A New Day (1999)
Your Dreams Come True (1999)
Flying Lesson (1999)
Morning Sun (1999)
The Magical Dream Catchers Collection:
Sweet Dreams
Catch'n a Dream
Crystal Visions Collection:
Castles In The Sky
Castles of Your Dreams Collection:
Castle of Fairy Tale Dreams
Rainbow Sweethearts:
First Glance
Captive Hearts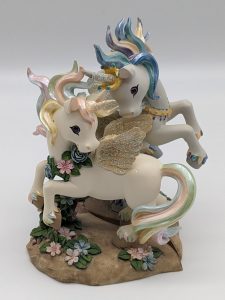 "From"
"Delicate"
Monthly Collection:
Trick Or Treat
May's Fragrant Flowers
Light Up The Sky
Autumn's Bounty
Rainbow of Enchantment Collection:
These are on a smaller scale than the other collections, and each comes mounted on a spun glass base.
Sunshine and Rainbows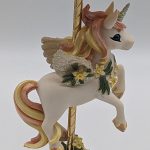 Click here for Carousel of Love Collection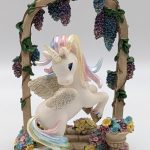 Click here for Secret Gardens Collection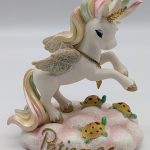 Click here for Golden Virtues Collection