WORK IN PROGRESS: CURRENTLY INCLUDES DOLLS/PETS 1999-2007
Graphic intensive at this stage – it will be broken down into smaller pages for final roll-out.
As you search for your doll, note hair styles, joints, and underwear color and style–suit, cami, or bra? any designs? Click on the image that matches your doll, and you will go to a page that lists clothing and accessories to that set.
Note that these pictures have come from different sources/hardware/lighting conditions. Some shades may appear different when they are the same in person, or the same when they are different.
If you have gone through this list and still not found your doll, you can message me. You may have an undocumented doll.
If you run across any errors, I would be grateful if you would drop me a note.
Blonde Hair (Female)
Blonde Hair (Male)
Red Hair (Female)
Red Hair (Male)
Brown Hair (Female)
Brown Hair (Male)
Brown Hair Dark Skin (Female)
Black Hair (Female)
Skunk
Raccoon
Pig
Deer
Hedgehog
Zebra
Kangaroo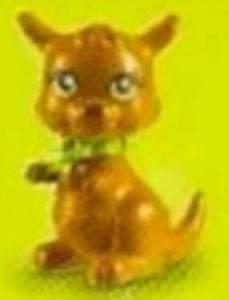 Koala