The unipeg baby comes in two poses, standing (roughly the pose of Princess Tiffany, but smaller) or rearing (like Magic Star). They rarely have symbols, but I have recently found one that does have one. They are marked MADE IN CHINA on a back hoof, with no other markings. Approx. 3.5″ high.
There can be some variation in how the eye paint job comes out. Iris can be more rounded or have a more flat edge along the bottom: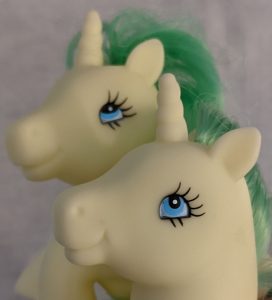 Click images to enlarge.
Standing Pose: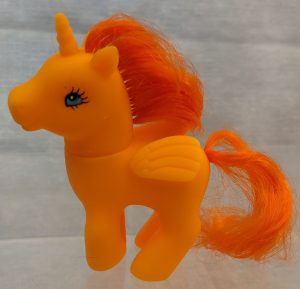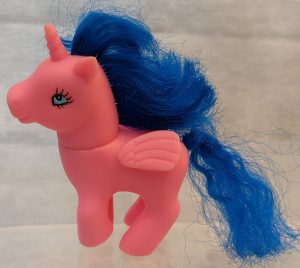 This one may be a fakie. It is a Gi-Go pose, but with different hoof markings (MADE IN CHINA on single hoof):
Rearing Pose: