These are G3.5 fakies with floral symbols.
4.5″ tall earth pony, blue and purple:
White, light orange hair, red flowers outline symbol:
Magenta unicorn with purple hair, flowers symbol: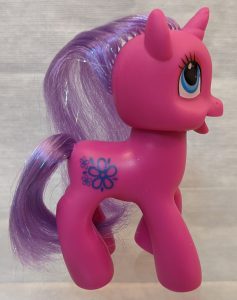 Pink pegasus with green wings; blue flowers symbol, 4.5″ tall:
Pink unicorn with group of 3 5-petal flowers: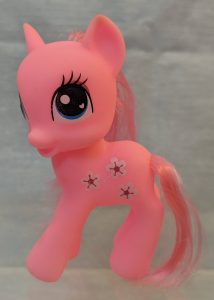 Pink unicorn w/ blue butterfly & flower symbol: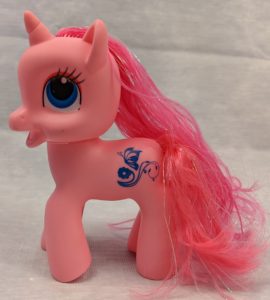 Yellow earth pony w/ pink butterfly & flower symbol: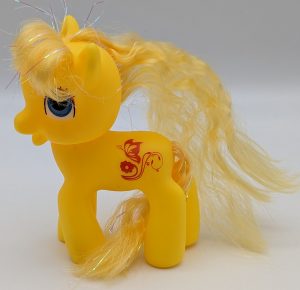 Unicorn with purple horn:
Pink earth pony, 4″ tall, 5 white flowers symbol, marked RMS Intl USA Inc.:
Purple unipeg with heart flowers:
Toy King brand. Imported by Bestline Imports Ltd. Manufactured by Aexim International Ltd.
My Pretty Horse Cutie Mark Magic Box Set by Global International Ltd. Includes G4 Holly Dash fakie, and G3.5 fakies (unicorn, pegasus, and two babies).